January, 2010...

.

J. Dana Hrubes...updated January 31, 2010 , 1953 GMT
(CLICK ON UNDERLINED LINKS FOR PHOTOS....CLICK "BACK" ON YOUR BROWSER TO RETURN TO THIS PAGE)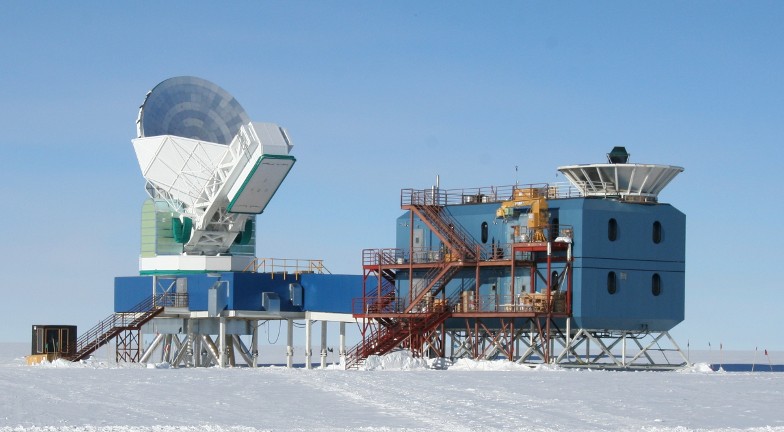 The Dark Sector Laboratory with South Pole Telescope (left) and the BICEP II Telescope (right)

I'm back at South Pole Station for my 5th year. At the end of this season I will have racked up 60 months at the South Pole. Out at the Dark Sector Laboratory, almost a mile from the main station, South Pole Telescope (SPT) looks just like I left it a little over one year ago. Once again, I will be sharing the Dark Sector Lab with my friend Steff, whom I have wintered with many times. He is operating the BICEP II Telescope. My co-winterover for SPT this year is Daniel, a PhD student at the University of New South Wales, Australia. Both SPT and BICEP II are millimeter/submillimeter telescopes examining the Cosmic Microwave Background. These telescopes are looking back in time to roughly 400,000 years after the Big Bang or almost 13.7 billion years ago to provide data to expand our knowledge of the origin, evolution and destiny of our universe. winterover co-worker Daniel (from Sydney) and me SPT as seen from the Ice Cube Neutrino Observatory

Before the last aircraft departs on February 14th and leaves us in isolation for 8-1/2 months, we are getting SPT ready for the winter. Daniel and I are working with the remaining members of the SPT team, who are here only for the short 3 month summer, to familiarize ourselves with telescope operation, new observing schedules, and data processing/quality checks that we will be doing during the year. In addition, winter preparation has included mechanical maintenance of the telescope such as greasing gears, changing planetary gearbox oil for the 8 telescope drive trains and much more. I'm at my desk at DSL using the control system daniel and I greasing the elevation pinion bearings pinion bearing greasing I am on a cherry picker inspecting the back of the 10 meter (33 ft) diameter primary microwave mirror inspection and repair of the telescope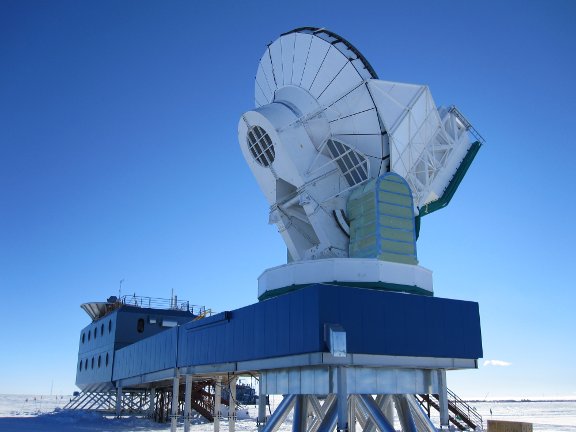 The Dark Sector Laboratory and South Pole Telescope


The South Pole marker for 2010 was built by the winterover machinist last winter and has a replica of South Pole Telescope mounted on top. 2010 Pole marker Also, the geodesic dome that I lived under for three winters is now gone. We had a photograph taken with all of the summer people here a Pole in front of the last section of the dome. It was sad to see the dome gone after spending 3 years of my life living inside of it. The 4 story orange-colored skylab tower that I worked in for several years is also now gone. dome demolition

I had a visit to the Ice Cube Project building which is also in the dark sector. Ice Cube is a one kilometer square neutrino detector that has been installed under the ice surface and reaches almost to the continent bedrock almost two miles down. scientists and ice cube computer racks between computer racks wearing my anti-static lab coat

February: The last LC130 Hercules aircraft and 8-1/2 months of isolation!