February, 2011...

.

J. Dana Hrubes...updated February 28, 2011, 1953 GMT
(CLICK ON UNDERLINED LINKS FOR PHOTOS....CLICK "BACK" ON YOUR BROWSER TO RETURN TO THIS PAGE)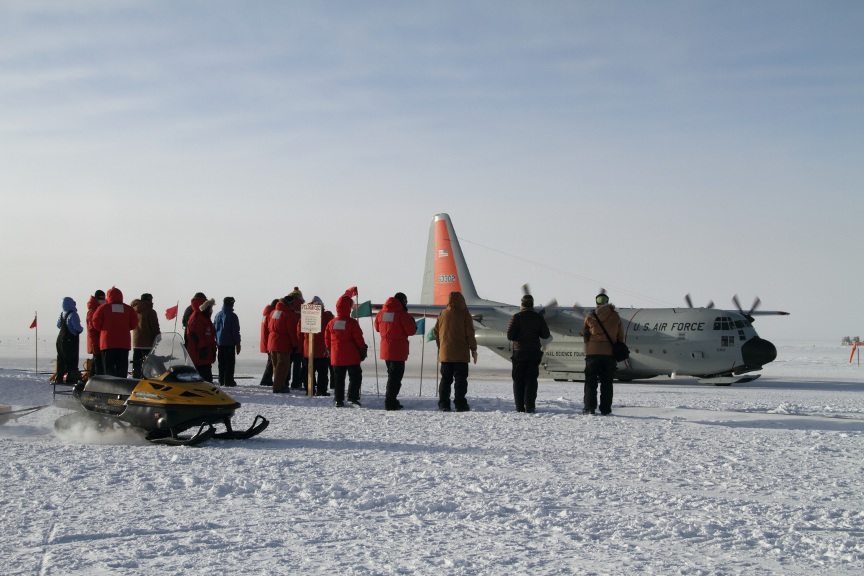 Winterovers watching the last LC-130 aircraft depart, leaving the South Pole isolated for almost 9 months

The last LC-130 ski-equipped aircraft lifted off from the nearly 10,000 ft high ice pack on February 15th leaving us 40+ Polies stranded in the most isolated place on earth for nearly 9 months. It was fun seeing alot of old friends I have met over the years during the short Austral summer, but it was also nice to finally have the station to ourselves for the upcoming long, dark, frigid winter. Last of the summer crew boarding the last LC-130 aircraft leaving South Pole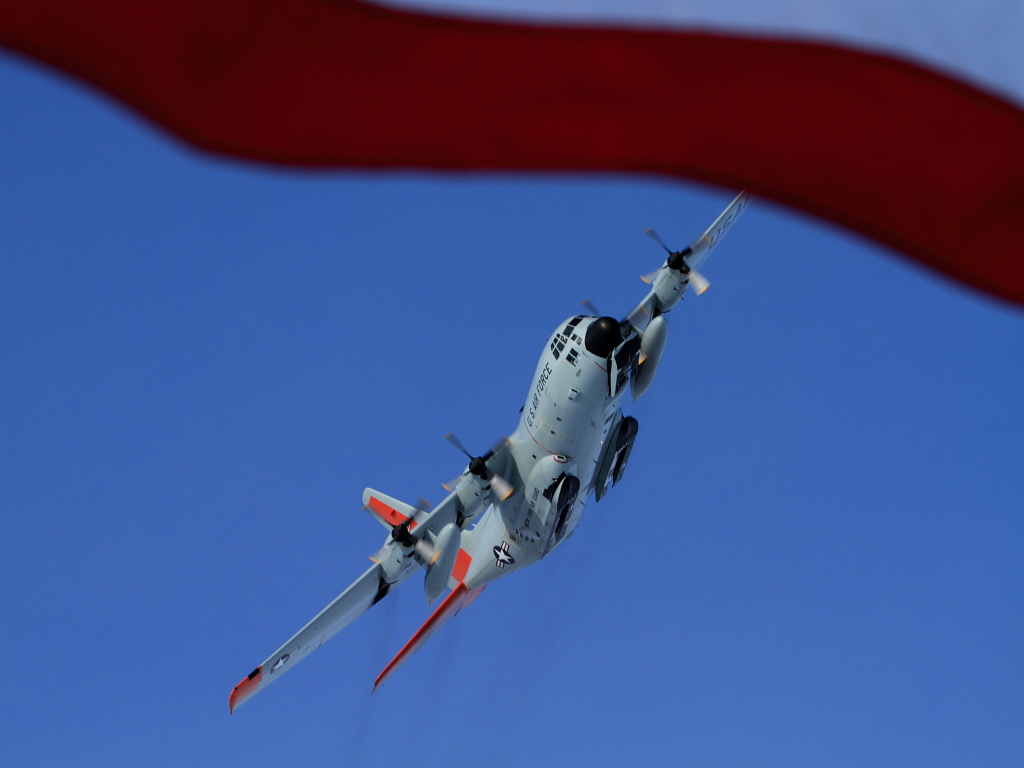 The last aircraft for nearly 9 months waves its wings goodbye [photo: Daniel Luong-Van, SPT]


Once the station closed, we all have been participating in station closing activities including removal of fuel lines, removal of 6 miles of aircraft skiway flags, preparing our emergency extreme cold weather caches, moving into our winter rooms and many other tasks that must be completed before the sun sets for 6 months on March 21st. We also have completed the installation of flaglines to all of our remote buildings, including the Dark Sector Laboratory where South Pole Telescope is located. preparing 200 flags for installation

Daniel and I have been operating South Pole Telescope 24 hours a day as well as attending to other SPT tasks such as telescope maintenance, troubleshooting and repair, some data quality analysis and some writing of computer scripts. We also have bi-weekly telecons via satellite with the SPT collaboration back in the States.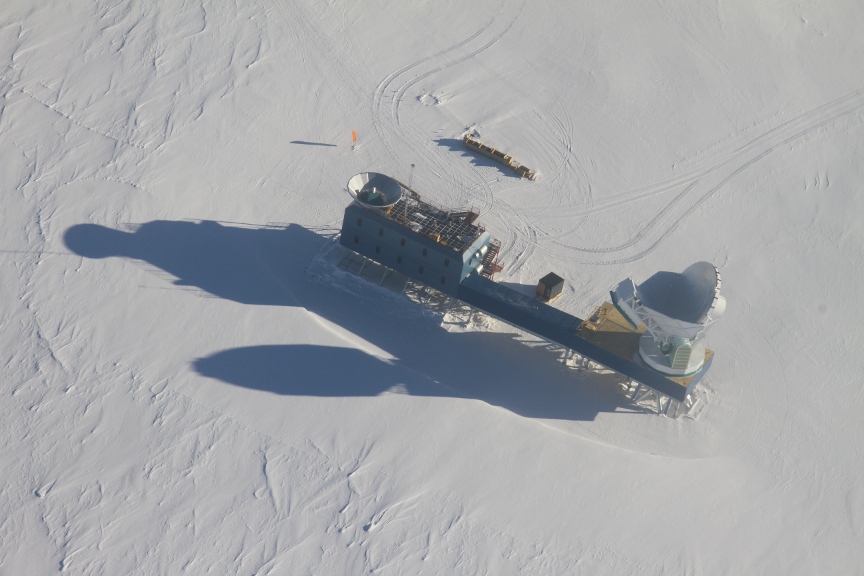 The Dark Sector Laboratory nearly a mile from station with the

BICEP II Telescope and the

South Pole Telescope (SPT)



A few NSF aerial shots: These were taken by Robert Schwarz who operates another CMB telescope in the Martin A. Pomeranz Observatory (MAPO) in the Dark Sector. Here is an aerial shot of the dark sector, with SPT and BICEPII telescopes in the Dark Sector Laboratory (DSL) on the far left almost a mile from the main station. MAPO is the building to the right of DSL and the Ice Cube Neutrino Laboratory (ICL) is closer and to the right of MAPO. The Atmospheric Research Observatory (ARO) is in the clean air sector in the background and to the left of the station aerial photo of the dark sector

In this aerial shot taken at a higher elevation, you can see the entire station. ARO is to the far left, then the main station, then the dark sector with MAPO, ICL and DSL to the right. entire station In the next aerial photo the entire staion is visible with the dark sector on the left, then the aircrat skiway (November to February 13th only), the main station to the right of the skieay, and ARO is the building to the right of the main station. entire station and skiway


March: Sunset - the sun will be gone for six months!


Recent South Pole Telescope Technical Papers


A Real-Time Photo of South Pole Station as Seen from the ARO Building (live when satellite is up)
A Comprehensive South Pole Web Site by Bill Spindler
Winterover Web Pages (Bill Spindler's List)


BACK TO MY SOUTH POLE 2011 PAGE